The delicious seasonal produce orange comes with plenty of health benefits and can be used in many ways. Read all about the nourishing Winter fruit and get some delicious and healthy recipe ideas.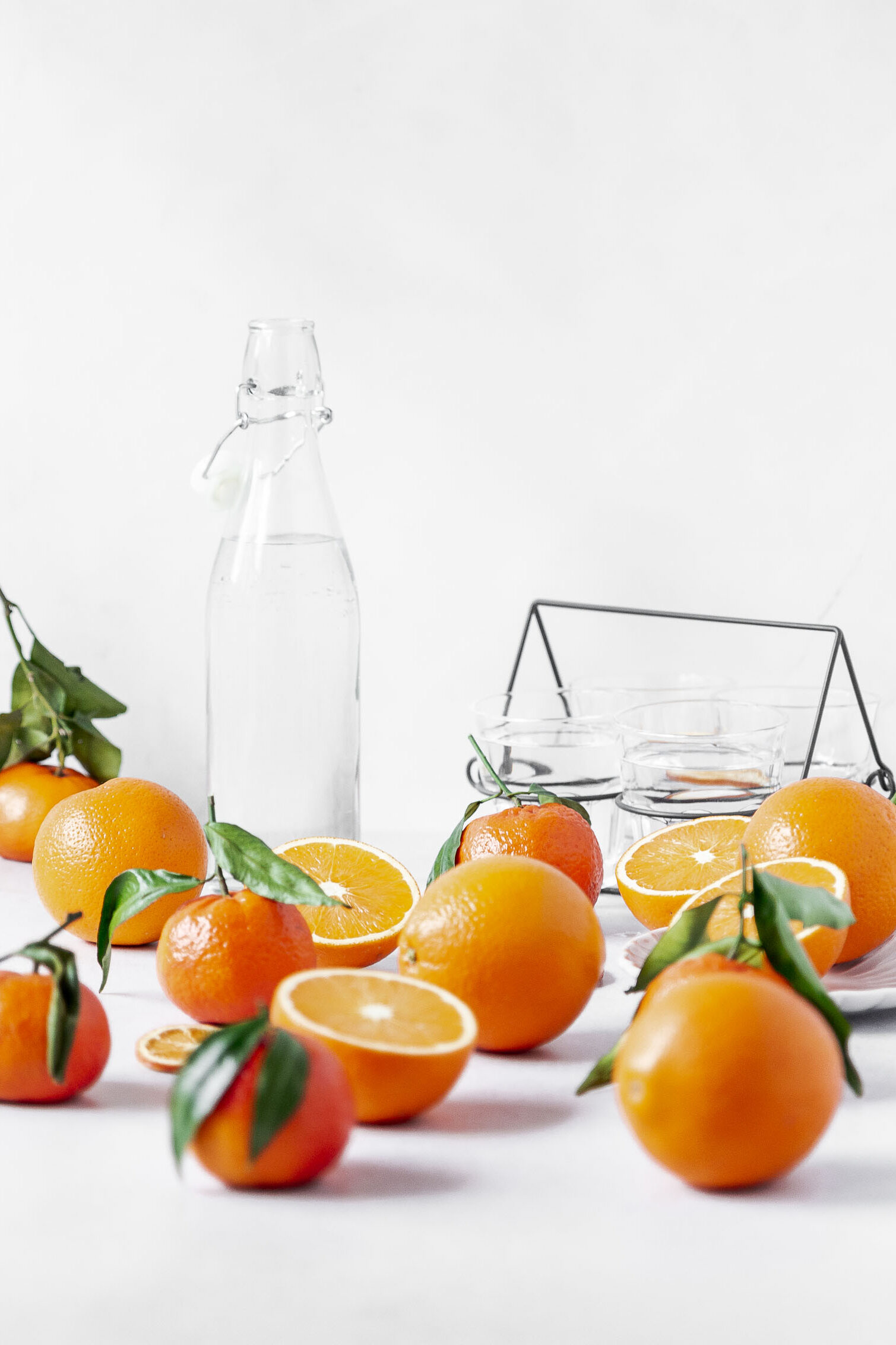 Seasonal Produce: Orange
Citrus fever! If you want me to name a fruit I adore the most, it would probably be oranges. Although it is a close battle between lemons and oranges, I would pick oranges. I love the tangy and refreshing taste and how versatile they are when used in the kitchen. Let's dive into the round orange Winter fruit, learn more about its health benefits and get some deliciously healthy recipe ideas for the Winter fruit.
The orange tree thrives in warm and tropical locations because it loves lots of sun and warmth. I tried to grow a small orange tree on my balcony a couple of years ago. Even though it was a very sunny spot, it only held for about 3 months before giving up and dying. So sad, but it underlines just how important the climate is to grow these delicious citrus fruits.
Sweet orange trees originated in China, but they are grown in warm regions across the world today. They are grown in Spring and Summer but harvested in Winter. That's why the best time to buy oranges is this season because they have the best flavour. There are over 400 (!!) types of oranges, some tasting sweeter and some sourer. In Austria and most of the western world, you'd mostly find Sevilla, Blood Oranges, Navel, Valencia and Mandarins in supermarkets and farmers markets.
Oranges or orange juice?
Is it better to eat oranges or to drink the juice of it? This depends on if you're drinking store-bought juice or homemade. Store-bought juice often comes with added sugar and additives, making it less healthy. Eating oranges from time to time should not be overlooked either. The nourishing flesh holds a lot of vitamins too. Besides that, eating oranges is more filling than drinking them.
Health benefits of oranges
The citrus fruit is a powerhouse when it comes to health benefits. Oranges are a great source of vitamin C. Eating an orange a day almost covers 100% of the daily intake needed. Eating citrus fruits can boost your immune system and reduce inflammation. Oranges are also a good source of fibre, supporting a healthy gut.
Did you know that oranges are a great way to hydrate too? They contain over 80% water, making them a delicious low-carb snack.
To sum it up, oranges are nourishing fruits with plenty of health benefits and a great addition to a balanced meal plan. Want to know more? Here is a good overview of all its health benefits with a closer look.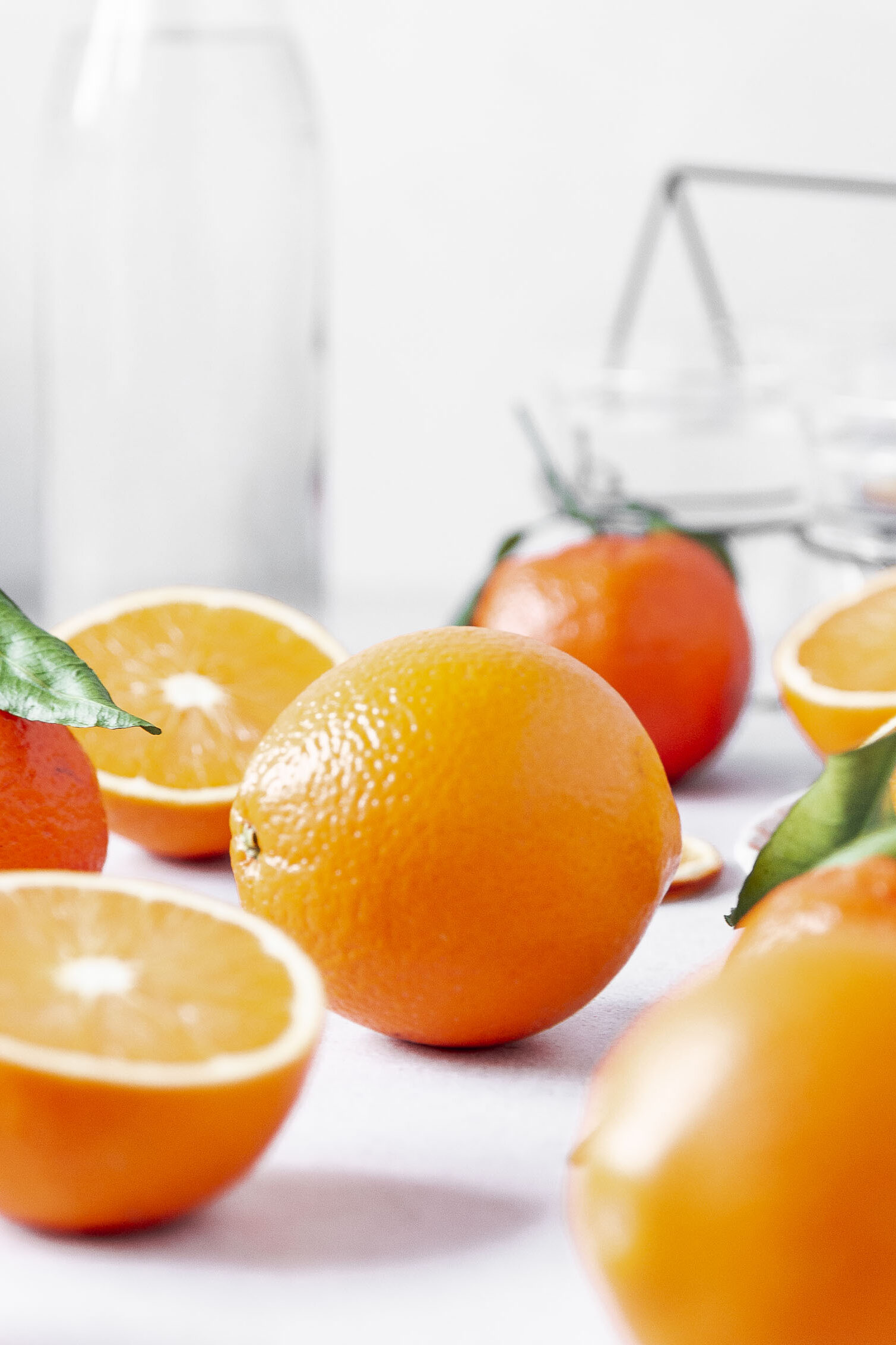 How to store oranges
I always have citrus fruits at home because not a day goes by on which I don't use them for some meal or drink. If used within a couple of days, they can be stored on the counter or just in the fruit basket. But if you want to keep them longer, store them in the fridge. Fresh oranges can be stored for up to 3 weeks if fresh and not already softened. Brilliant, right?
How to eat and drink oranges
There are many ways to use the delicious citrus fruit in your meal plan:
Juice
Squeeze oranges to use the juice for different drinks or drink just as is. Mixed into boozy and virgin cocktails, it creates a fresh and tangy taste not only in signature drinks.
Flesh
Use the flesh, peeled and cut, in sweet and savoury salads and add to desserts. You can also incorporate them into a nourishing breakfast. Sliced oranges are a delicious topping for oatmeal, chia seed pudding, and granola with yoghurt.
Zest
The orange skin really packs a punch and holds a lot of flavour. It is perfect to use in cakes, muffins and other sweet treats. Be sure to buy organic oranges when using the orange skin as non-organic fruits are sprayed with pesticides that don't wash off before use.
Dried
Dehydrated orange slices are a great healthy snack and versatile too. Eat them solo, dip them in dark chocolate to satisfy your sweet tooth or use them for decorating citrus desserts. To dry them, cut the orange in thin slices with a mandoline slicer or knife, arrange on a baking sheet and bake in the oven for 2-5 hours on low heat (95°C/200°F).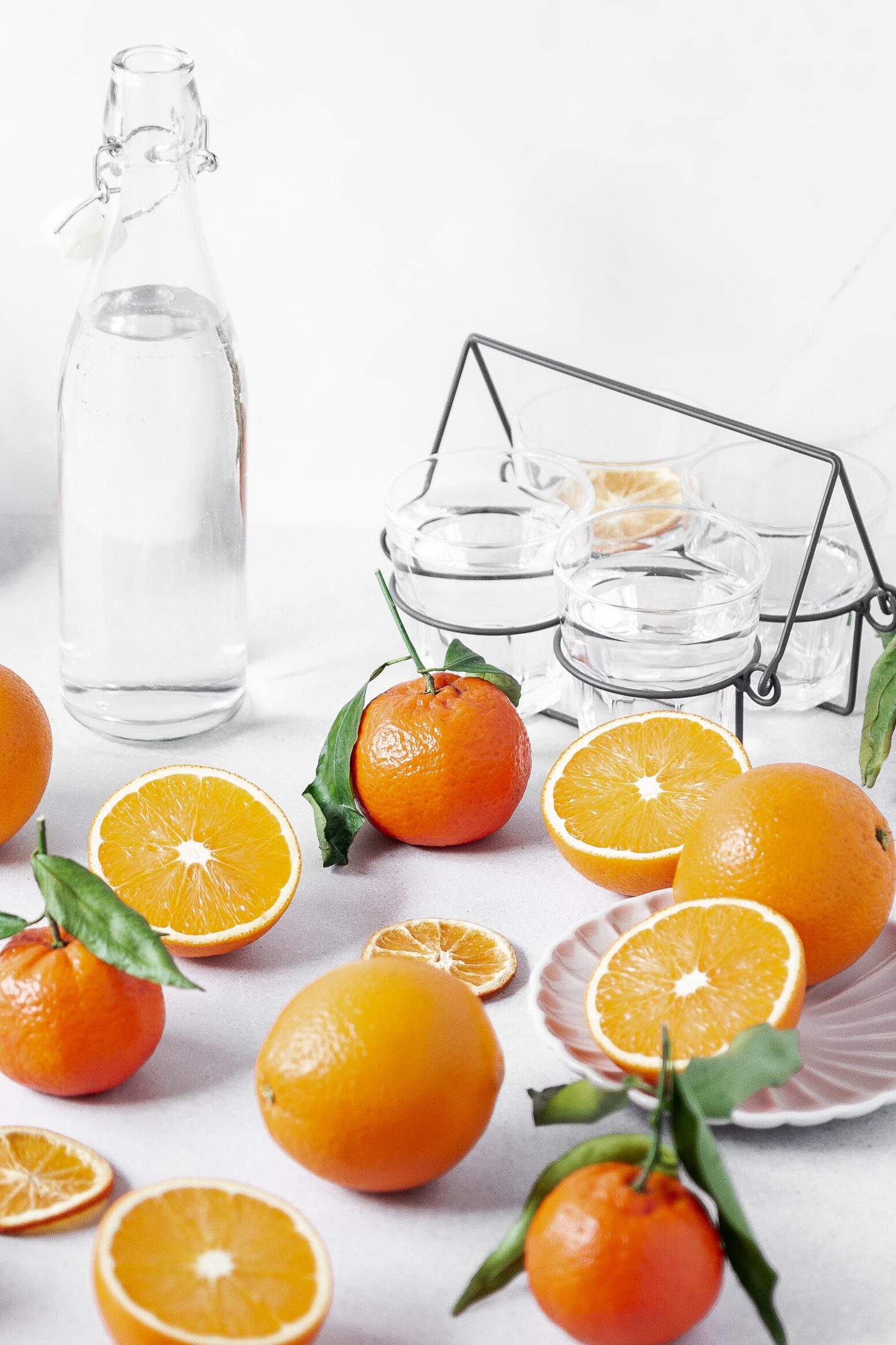 Citrus recipe ideas