The citrus fruit is refreshing, versatile and comes with seemingly endless health benefits. Read all about the seasonal produce lemon and get some delicious recipe ideas.
When life gives you lemons…
…you make all kinds of things with it because they are that good. If there is one fruit I had to pick to use in the kitchen, it would definitely be lemons. I was always a lover of citrus fruits because they are delicious and versatile. Whether you use them in drinks, sweets or savoury meals, the yellow fruit is an allrounder that shouldn't be overlooked.
Dive into this blog post for all the info about the healthy produce, its seemingly endless health benefits and get some delicious recipe ideas using the fruit.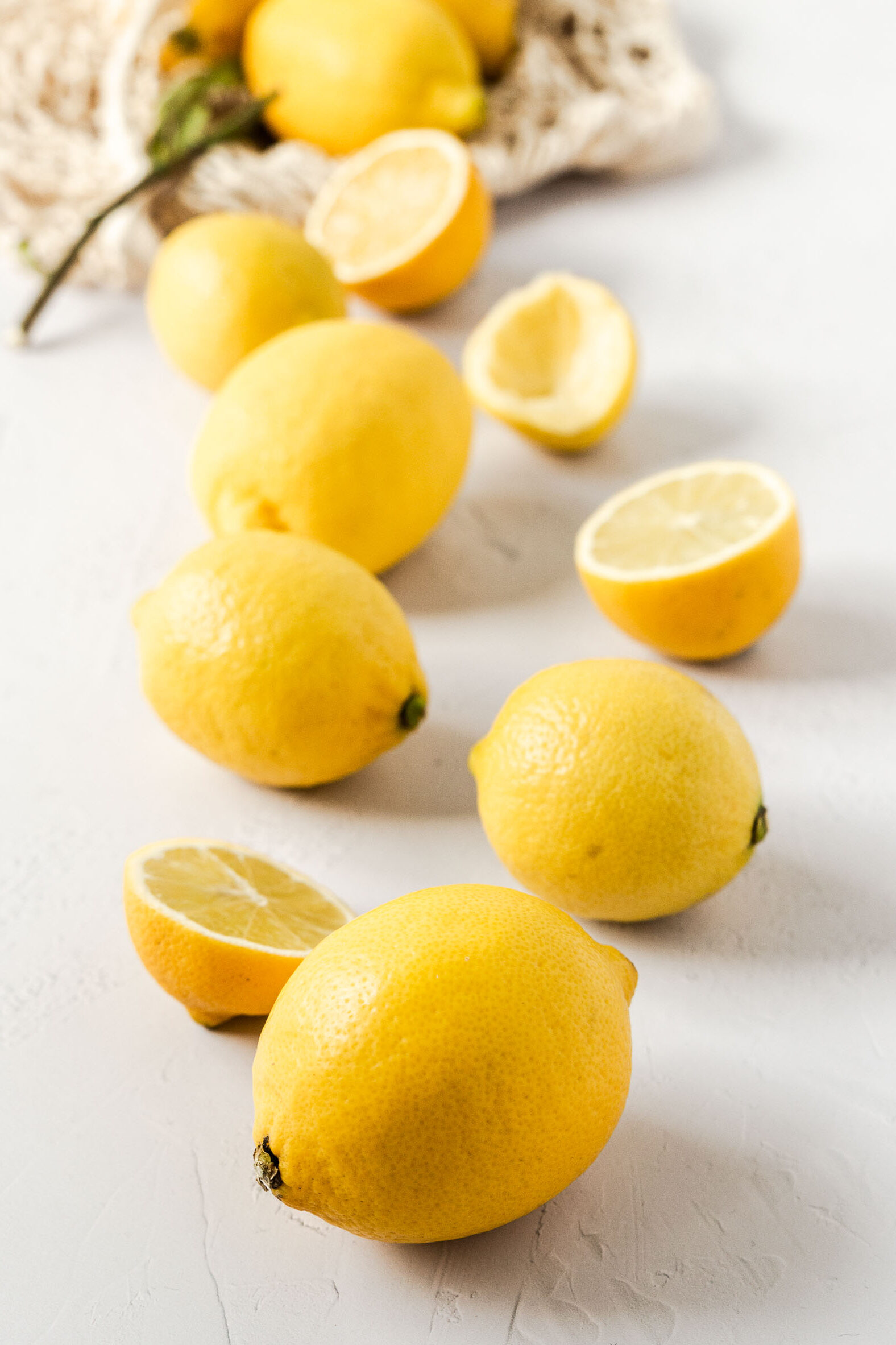 Seasonal Produce: Lemon
The yellow fruit belongs to the family of citrus fruits, like, oranges, blood oranges, limes, pomelos, tangerines, and mandarins next to lesser-known citrus fruits.
Although lemons are practically available all year round these days, they are a Winter produce and have the best flavour when bought in the colder season.
Health benefits of lemons
Citrus fruits like lemons have countless health benefits when incorporated into a healthy diet. They come with a significant amount of fibre and vitamin C, with one lemon containing around 50% of the recommended daily intake. As a result, lemons are a booster for the immune system. Have a sore throat? Mix hot water with lemon and honey. The combination creates an anti-inflammatory and anti-bacterial elixir, giving you instant relief.
Lemons are also rich in compounds called flavonoids. They are said to fight the growth of cancer cells and prevent them from spreading. Read more about all the healthy benefits of lemons here.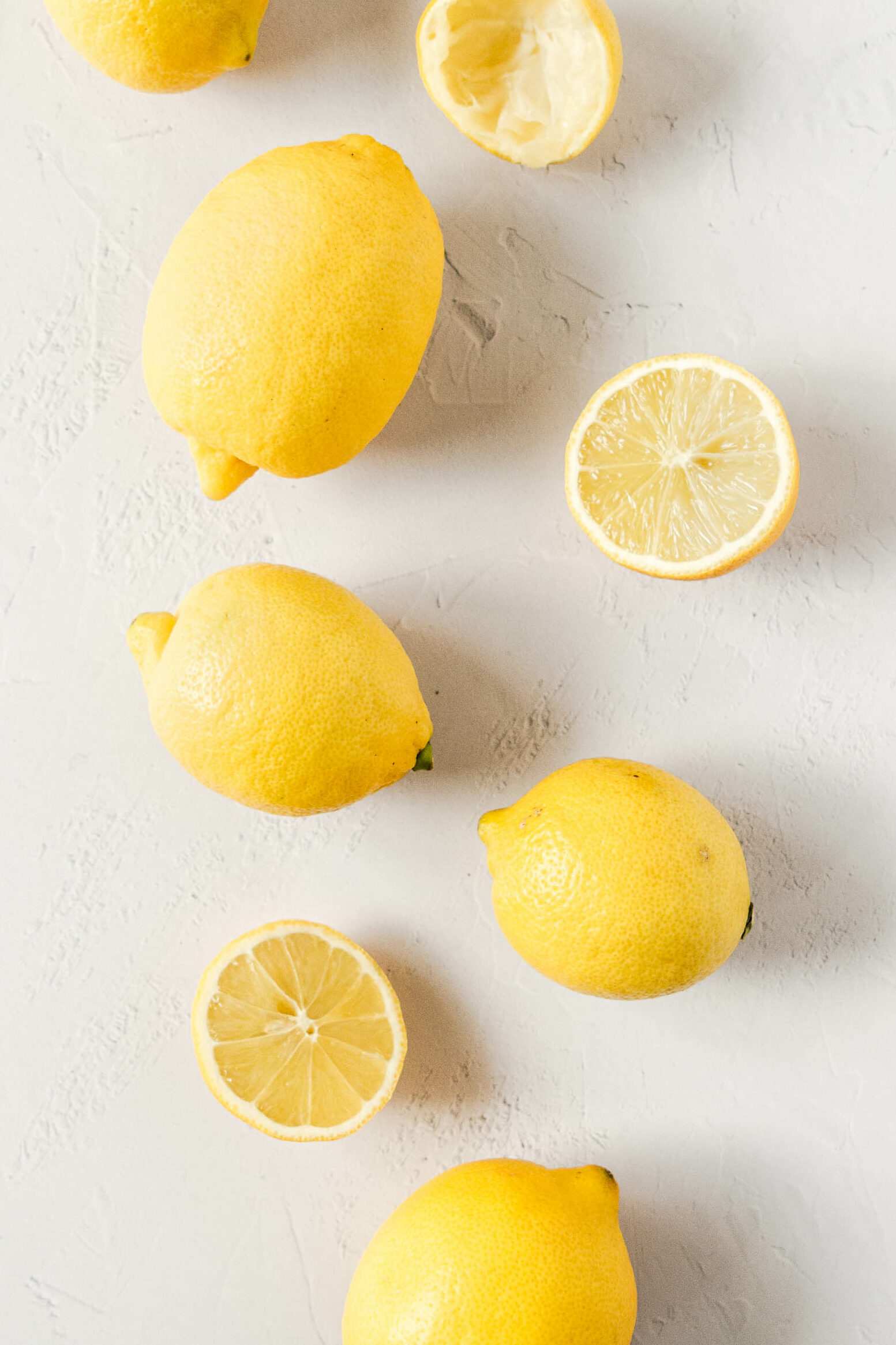 What to make with lemons
The bright yellow fruit is not only very healthy but also endlessly versatile. Its distinctive sour taste makes it a great addition to drinks and all kinds of savoury meals. Here are some ideas on how to use them:
Drinks
Opt for sparkling water with a splash of lemon juice instead of the regular soda. It is a healthy and refreshing alternative to sugary lemonades. Or drink hot lemon water right in the morning to wake up and get your metabolism going. Lemons are also a great addition to fruit and vegetable juices for a healthy liquid snack. Last but not least, they are delicious to use in black tea, green tea, fruit tea and even herbal tea for a delicious vitamin C boost.
Sweet Treats
Lemon zest, lemon juice and the flesh are a great addition to cakes, pies, muffins, creams and more desserts to add a fresh and fruity taste. When using lemon zest, buy organic fruits as you use the skin. Non-organic fruits are often sprayed if pesticides that sit in the skin. To zest, wash the lemon with hot water first and pat dry. Then use a grater on the skin to get the zests. But be careful not to grate the white part of the skin too. It is bitter and should not be eaten.
Savoury dishes
Lemons are very versatile and a delicious ingredient for all kinds of savoury meals. Use them in salad dressings instead of vinegar. Lemon juice and zest are also great to incorporate into marinades for meat, fish and seafood. Next to salads and protein-filled meals, lemons are great in pasta and rice dishes. Lemon pasta or risotto with lemon zest are easy dishes to make and deliver all the flavour.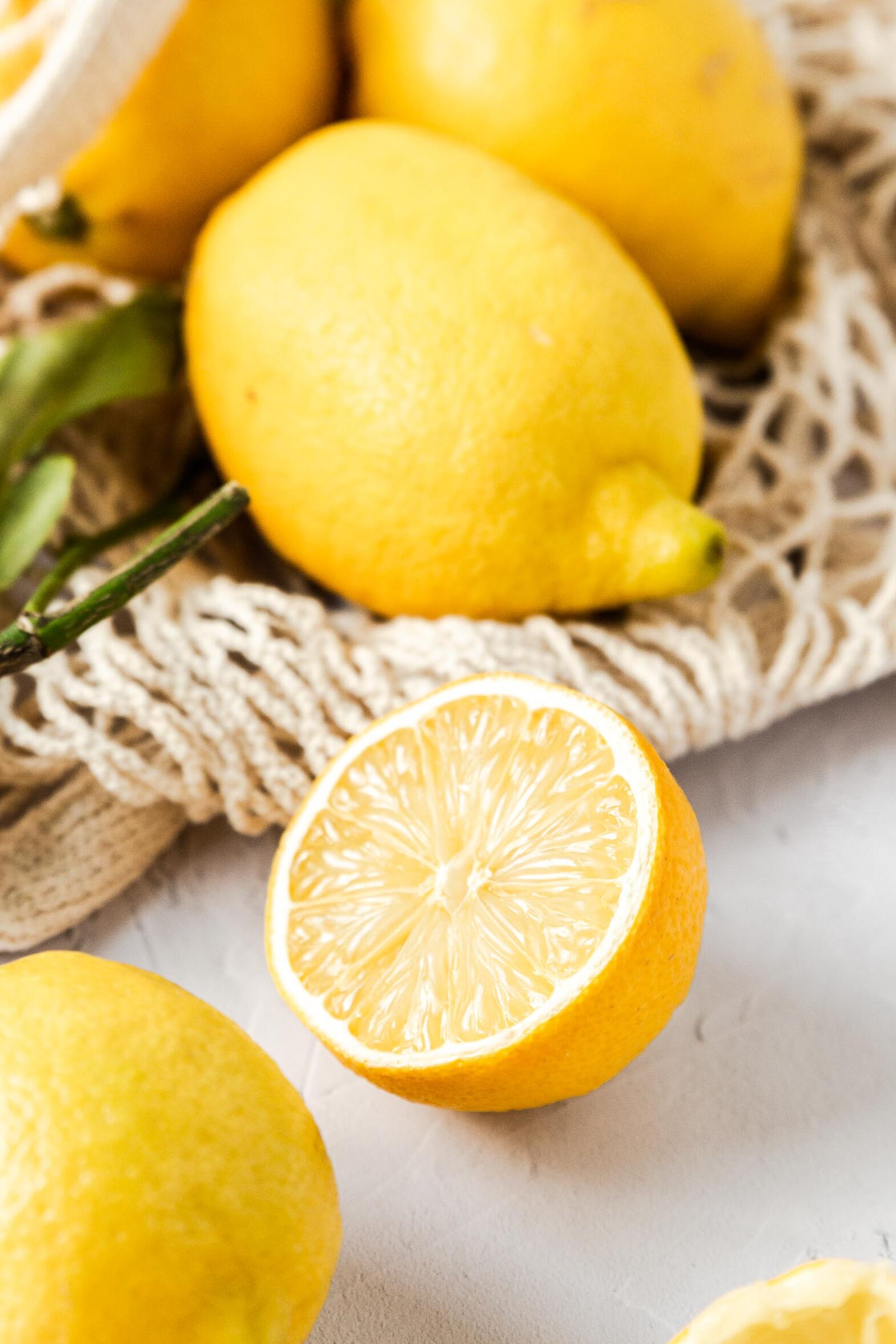 Healthy lemon recipes
Crispy Baked Sesame Chicken Tenders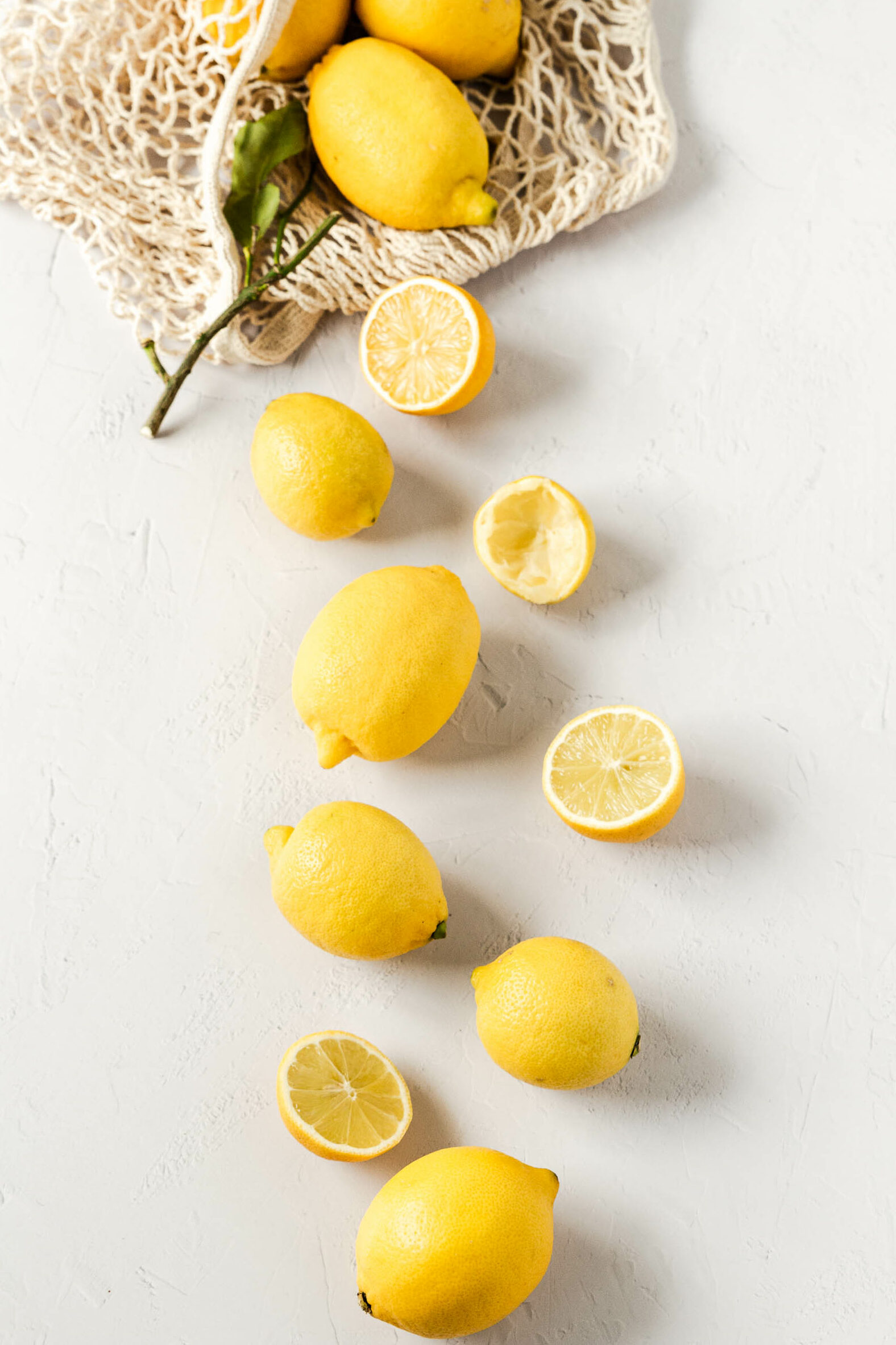 Nutritional values are estimates only calculated with the recipe calorie and nutrition calculator provided by verywellfit.com. The author of this website is not a nutritionist nor a doctor. All nutritional data provided in the recipes and correspondent blog posts are for informational purposes only. Do not use the information as nutritional or medical advice.