Fresh from the garden onto the plate! These quick spring breakfast recipes are made with fresh produce and are ready in no time. From savory egg dishes to fruity sweet treats, these deliciously healthy recipes will fuel your day.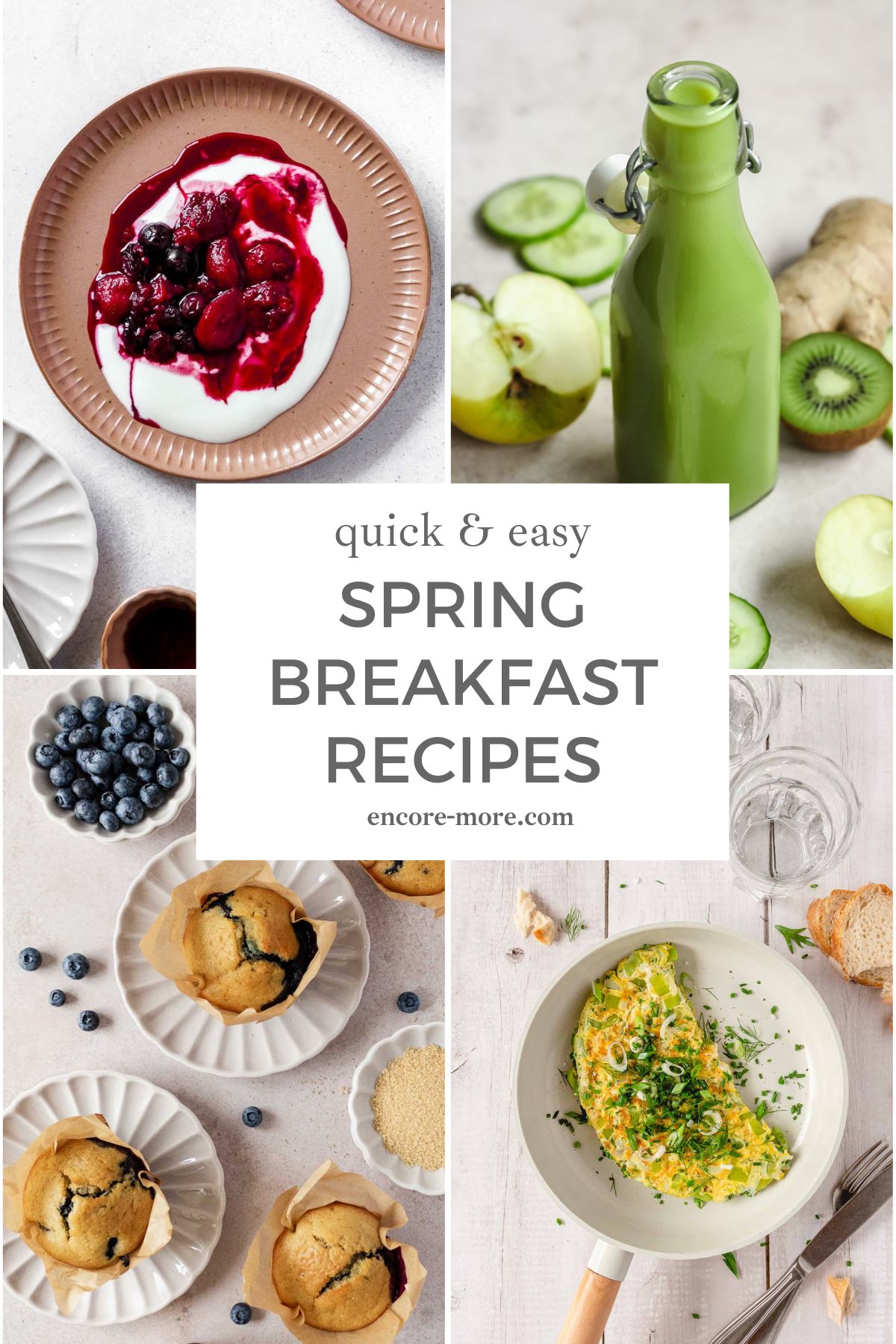 Spring is around the corner, which means delicious fresh produce. With herbs like parsley, chives, and dill to fruits and veggies like Spring onions, mangoes, and berries, the season has a lot to offer. And these healthy spring breakfast and brunch recipes will have you yearning for more.
Jump to recipe
Why you'll love these spring breakfast recipes
Incorporate fresh spring produce
Filled with nutritious ingredients, like
Deliciously healthy but so indulgent
Easy to make and made with simple ingredients
Quick to prepare
What vegetables and fruits are in season in Spring?
The vegetables and fruits in season can vary depending on the location and climate. However, here are some common examples of vegetables and fruits that are typically in season during spring:
Vegetables
Broccoli
Cabbage
Carrots
Cauliflower
Peas
Spinach
Spring onions
Leeks
Potatoes
Lettuce
Fruits
Apricots
Cherries
Grapefruit
Kiwifruit
Lemons
Mangoes
Pineapples
Strawberries
Rhubarb
Frequently Asked Questions
What's the best filling breakfast?
A healthy and filling breakfast is made with a combination of nutrients, including protein, healthy fats, fiber, and complex carbs. Here are some tips to help make your breakfast healthy and filling:

- Include protein like eggs, greek yogurt, and nut butter.
- Add healthy fats like avocado, nuts, or seeds.
- Choose complex carbohydrates such as whole-grain bread, oats, or quinoa.
- Add sources of fiber like fruits, vegetables, whole grains, nuts, and seeds.

By including a variety of nutrients and avoiding processed foods, you can create a healthy and filling breakfast that will give you sustained energy and help you feel satisfied until your next meal.
What is good for breakfast in Summer?
In the summer, you want to choose breakfast options that are refreshing, hydrating, and light. Here are some ideas for a summer breakfast:

- Juice or smoothie – Made of fresh fruits and vegetables, they are a good option for a refreshing and hydrating breakfast.
- Greek yogurt parfait – Greek yogurt, fresh fruit, and granola make for a healthy breakfast that is quick and easy to put together.
- Breakfast salad – A salad made with seasonal Summer fruits like berries, apricots, peaches, nectarines, plums, and cherries like this delicious and light stone fruit salad.
- Chia seed pudding – The creamy treat is a satisfying breakfast option high in fiber and healthy fats. You can make it the night before and add fresh fruits like in this chia seed pudding recipe with berries.
- Bread with toppings or spread – Top a slice of whole-grain bread with mashed avocado, spinach, sliced tomatoes, eggs, and more. Or make a sweet and healthy option with this raspberry orange chia seed jam.
Quick spring breakfast recipes
1. Healthy Mixed Berry Compote
This healthy mixed berry compote is a delicious addition to elevate your breakfast or snack. Serve the refined sugar-free dessert with yogurt and granola for a fueling morning.
Get recipe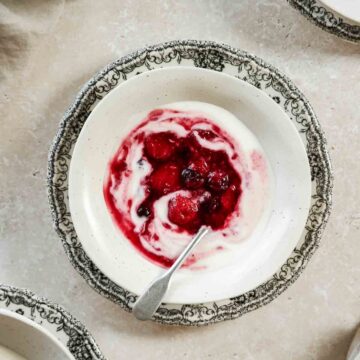 2. Herb and Greens Omelette
Make your morning an eggcellent one! This herb and greens omelette is a savory breakfast treat with lots of flavor and a spicy touch, perfect for Sunday brunch at home.
Get recipe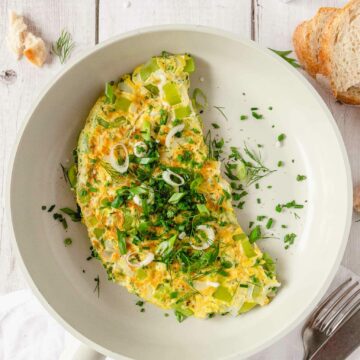 3. Detoxing Green Juice
Refreshing and delicious, this detoxing green juice will be your new favorite nourishing fuel.
Get recipe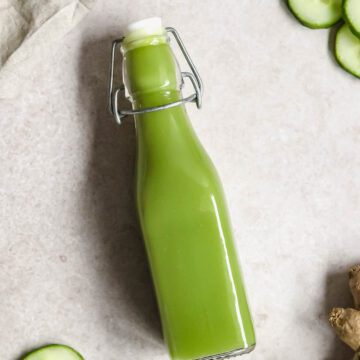 4. Healthy Breakfast Bread
Elevate your mornings with this delicious and healthy breakfast bread. It is loaded with creamy hummus, fresh spinach, and a poached egg for that extra dose of protein.
Get recipe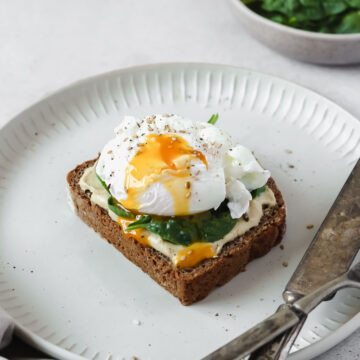 5. Smoked Salmon Salad with Herb Vinaigrette
This Spring forward smoked salmon salad is full of flavour and done in just 10 minutes. Serve with whole wheat bread for a nourishing breakfast, lunch or dinner.
Get recipe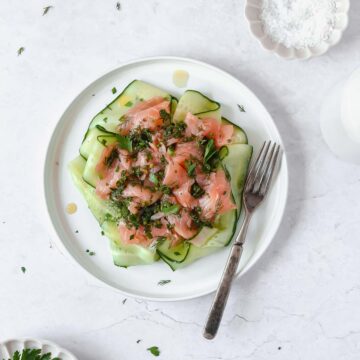 6. Tropical Mango Banana Smoothie
This tropical smoothie is not only creamy and refreshing but comes with a punch of vitamins and minerals. Drink for breakfast, as a snack and post-workout protein drink.
Get recipe
7. BLT Shakshuka
Delicious crossover! This BLT shakshuka combines the Middle Eastern dish with the ingredients of the classic American sandwich. Perfect for breakfast, brunch, and basically any time of the day.
Get recipe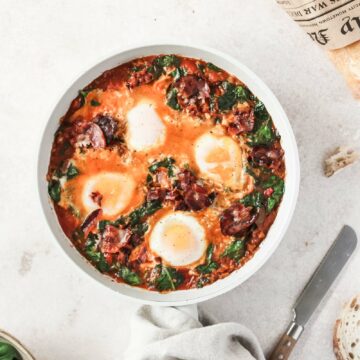 8. Blueberry Buttermilk Muffins
Light, moist, and fluffy! These Blueberry Buttermilk Muffins are the perfect summer sweet treat to reap all the benefits of the seasonal fruit.
Get recipe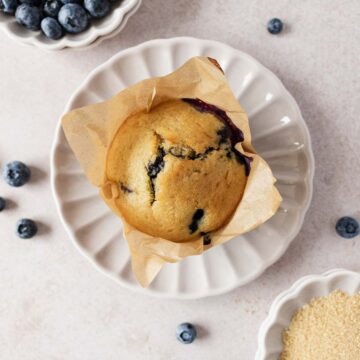 9. Crunchy Berry and Yogurt Parfait
This crunchy berry and yogurt Parfait is the healthy breakfast that keeps on giving. Change the fruits up to your liking and add additional toppings like chia seeds, flax seeds or nuts to make this your own.
Get recipe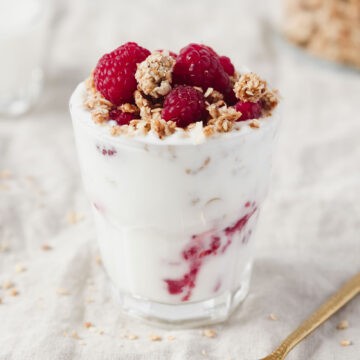 10. Frozen Strawberry Yogurt Protein Bites
These easy frozen strawberry yoghurt protein bites are a perfect cold treat when it is hot outside. But delicious any time of the day, honestly. Made with only three ingredients, they are high in protein, low in carbs, gluten-free and refined sugar-free.
Get recipe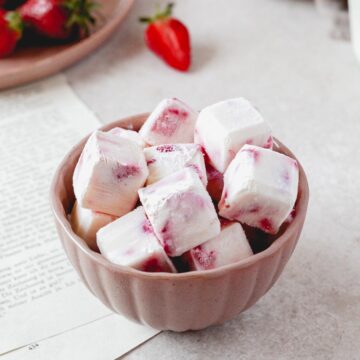 Related spring recipes
Looking for other recipes using spring produce? Try these:
Did you try one or more of these recipes?
Leave a ⭐️ review below and tag @encore_more on Instagram & Facebook!