Nutty, moist and oh so balanced. These Healthy Banana Nut Muffins are the perfect treat to satisfy your sweet tooth.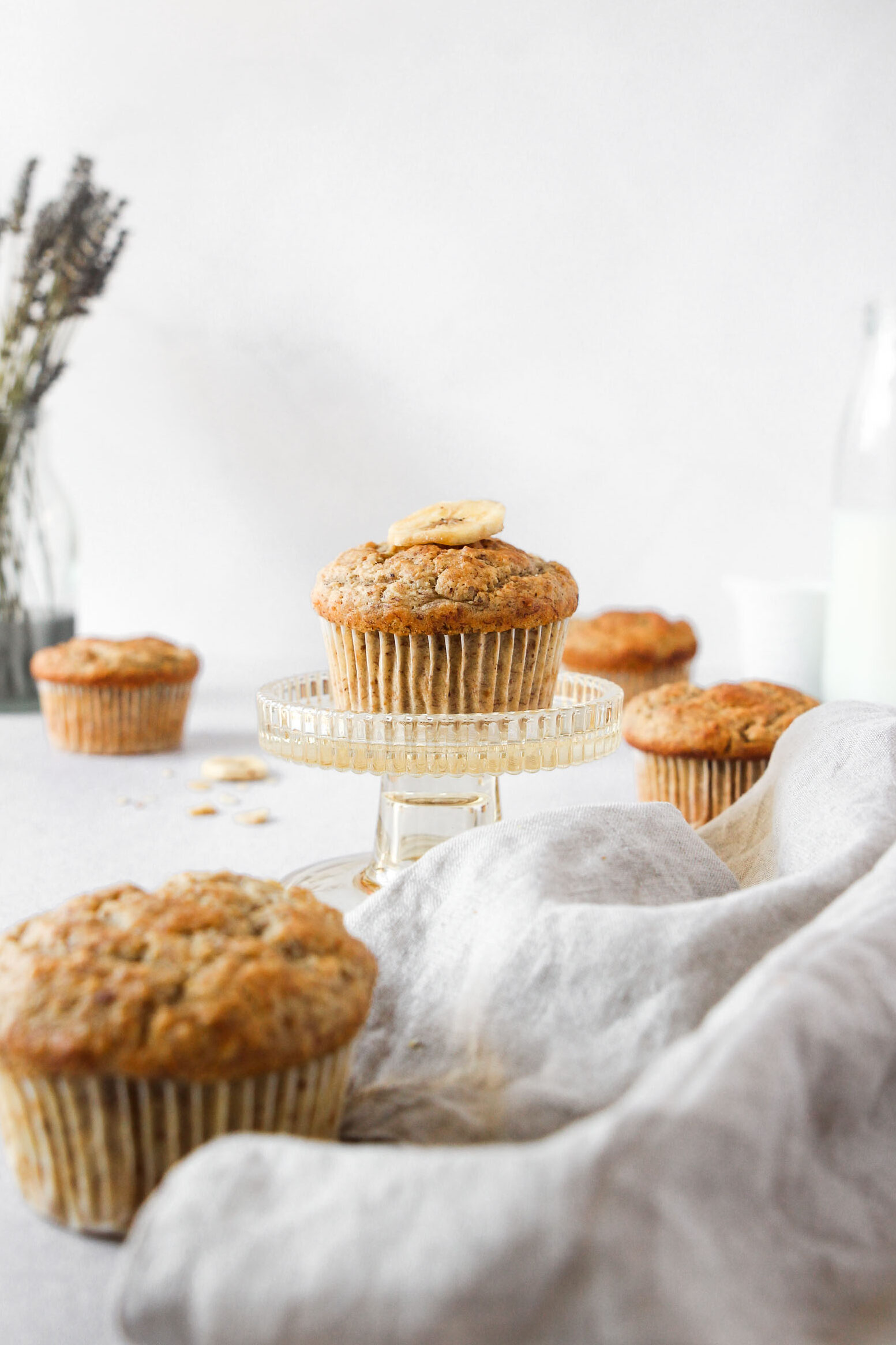 Healthy Banana Nut Muffins
I was always a lover of pastries, cakes and for sure muffins. Especially when it comes to flavourful and cosy banana muffins. But often, these heavy little sweet treats come with a ton of sugar and simple carbs. Enough reason for me to develop my own banana muffin recipe. So today on the blog, it is banana muffins but make them healthy time!
These fluffy and flavourful banana muffins are the balanced equivalent to these sugary bakery muffins. Serve with coffee or tea for an afternoon snack or breakfast to satisfy your sweet tooth. But what makes these muffins healthy? Scroll down to find out.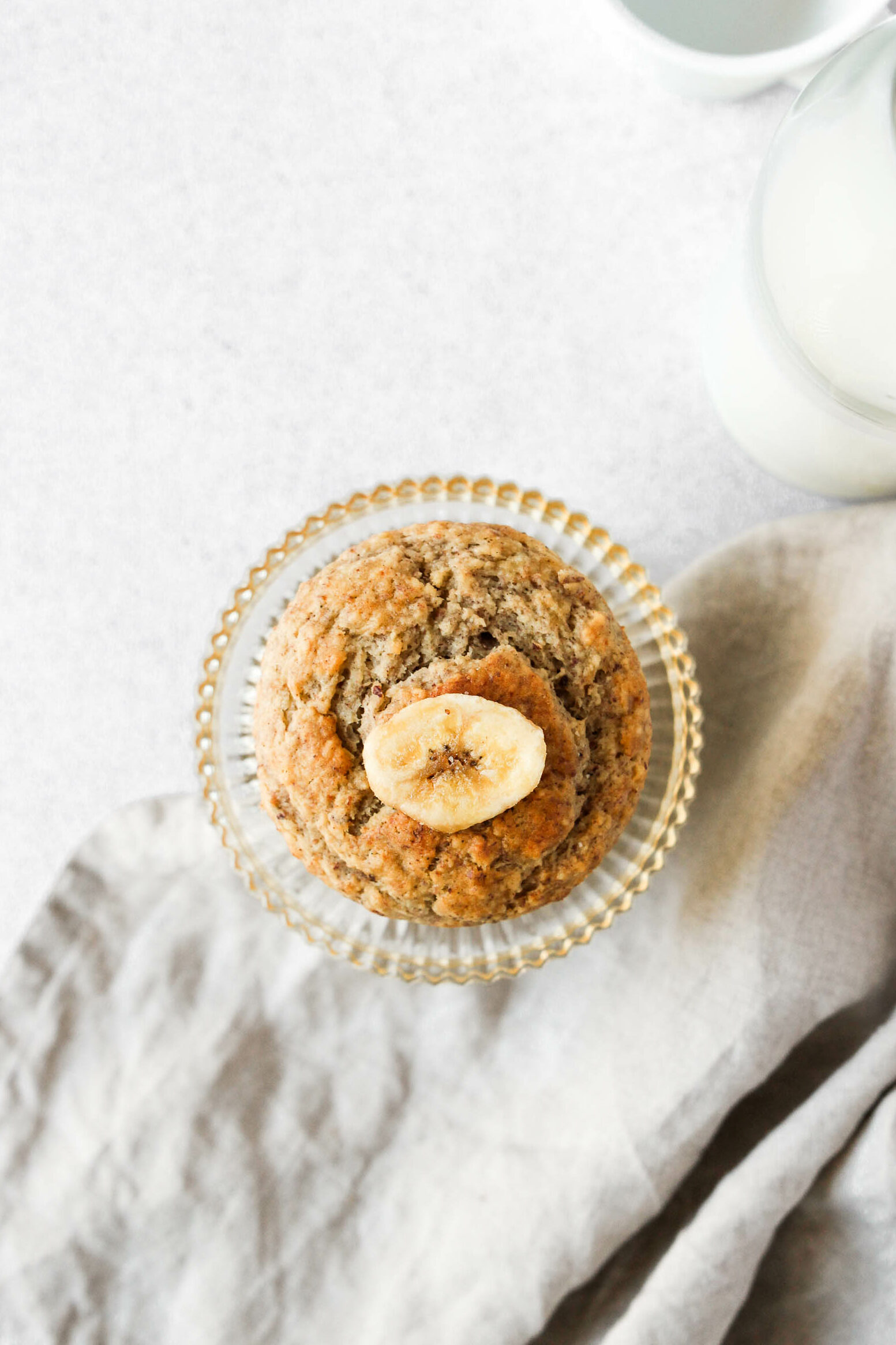 What makes these banana muffins healthier?
To create a healthier version of the classic wheat and sugary banana muffins, I played with the ingredients to make them more balanced but don't take away from the flavour. Instead of regular wheat flour, I used a mix of spelt flour and ground hazelnuts. This adds some complex carbs and simultaneously removes some simple carbs from the dough.
Taking about sweetness. These Healthy Banana Hazelnut Muffins are naturally sweetened with just a little maple syrup. Using very ripe bananas also bring in some natural sweetness. So these muffins skip on refined sugar but still taste sweet.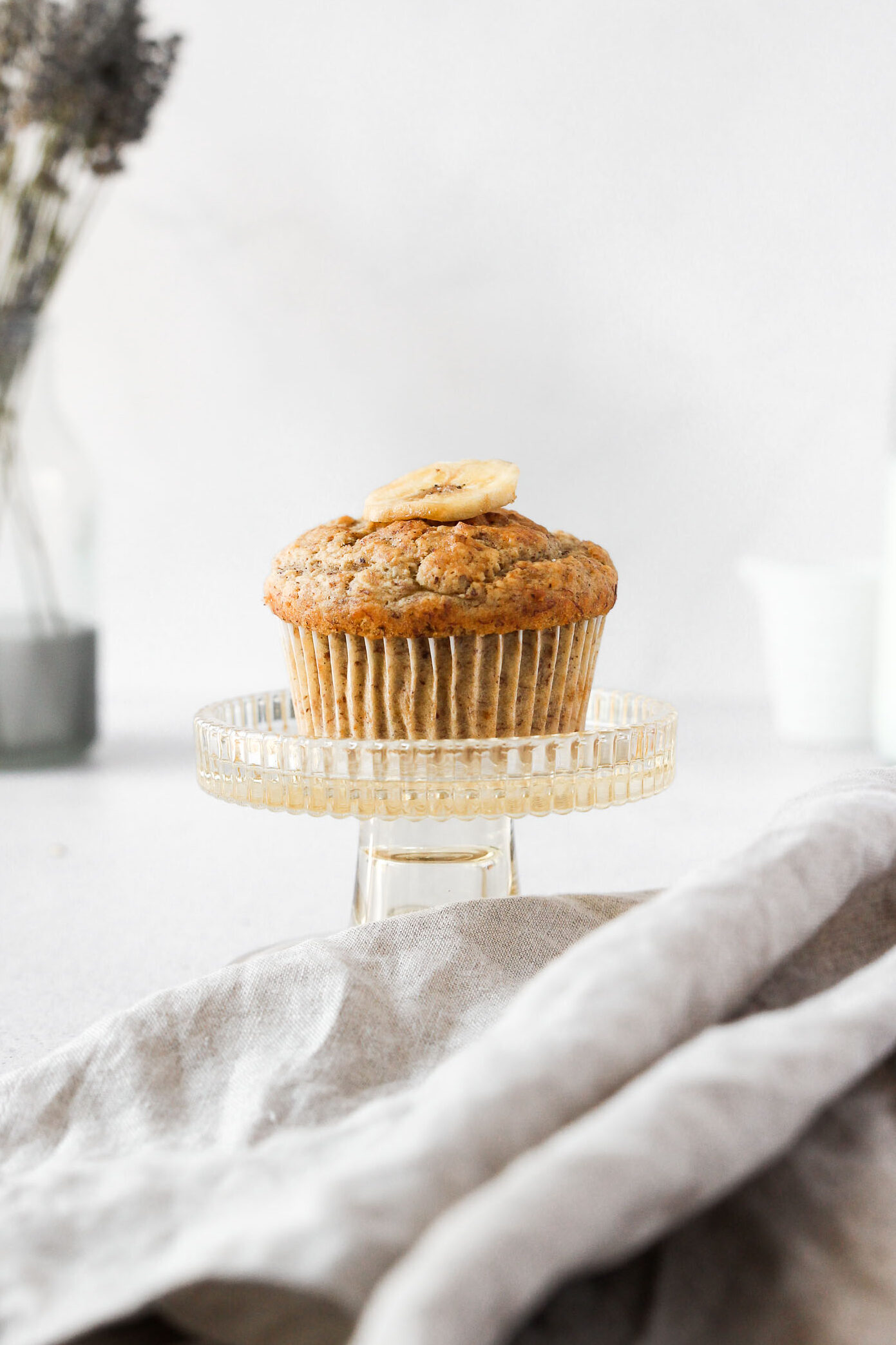 Why you'll love these banana muffins
These fluffy muffins are a banger and come with a lot of benefits. Here is what you will love about them.
They are fluffy, moist and oh so flavourful. The hazelnuts give it that delicious nutty flavour you want to have again and again.
They are super easy to make and only need a few simple ingredients, which half of them you probably already have at home.
These muffins are ready with just 10 minutes of prep time and 25 minutes of baking time, so you will be in and out of the kitchen in no time.
Read on for tips to get the best healthy banana muffins and the exact recipe.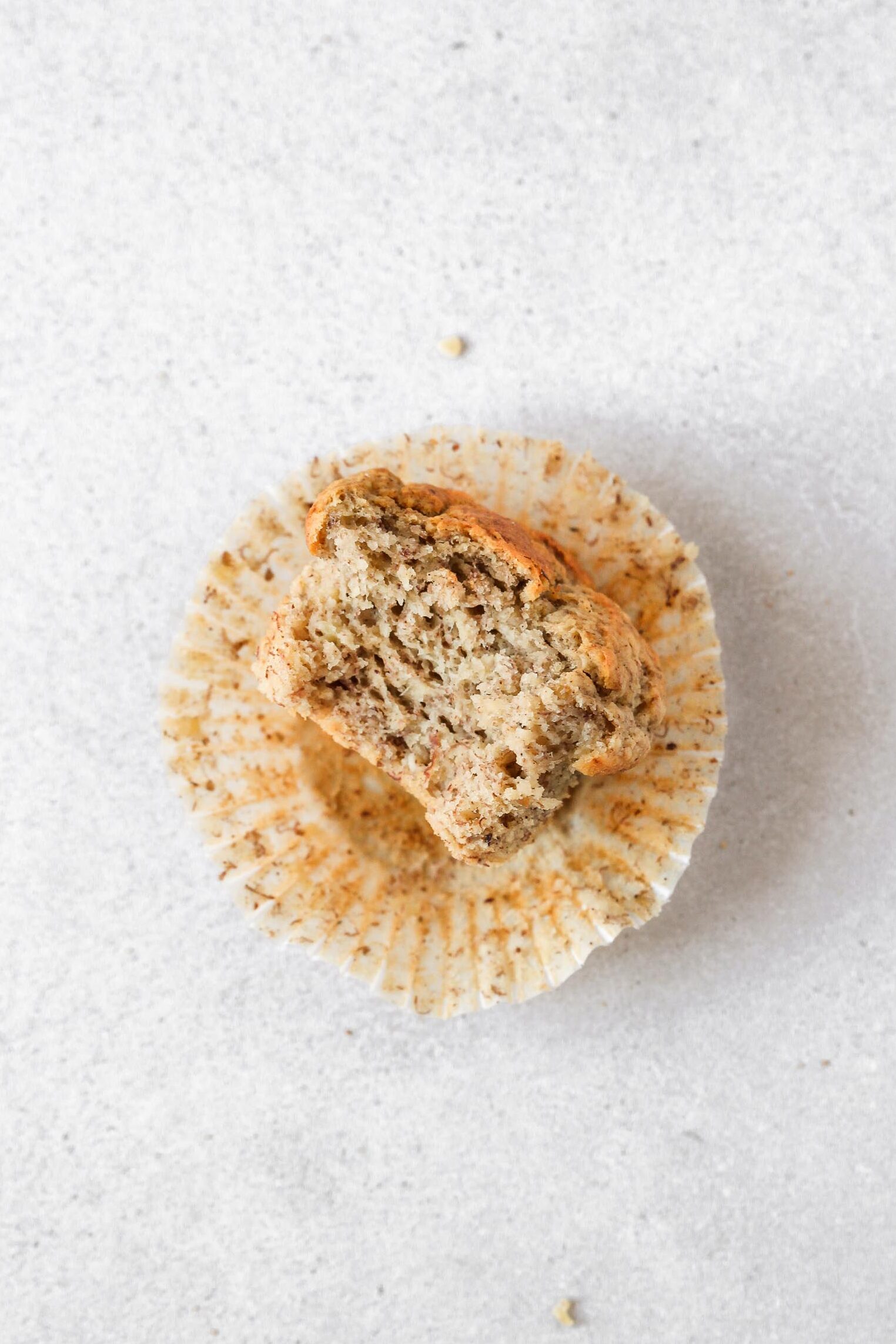 Tips for making these healthy banana nut muffins
Mix the wet ingredients first before adding the dry ingredients to avoid lumps and ensure that all the ingredients are well combined.

You can substitute the ground hazelnuts with any other nuts you like.

Instead of maple syrup, as used in this recipe, you can also use agave syrup or even honey to add a touch of natural sweetness.

This recipe yields six muffins, but you can easily make more servings. Double the ingredients to make enough muffins to feed a crowd.
Please let me know how your muffins turn out in the comments! I love hearing from you and hope these banana muffins are your new favourite.
More healthy bakes
Did you try one or more of these recipes?
Leave a ⭐️ review below and tag @encore_more on Instagram & Facebook!
📖 Recipe
Healthy Banana Nut Muffins
Nutty, moist and oh so balanced. These Healthy Banana Nut Muffins are the perfect treat to satisfy your sweet tooth.
Ingredients
2

bananas (very ripe)

100

g

spelt flour (½ cup + 2 tbsp)

50

g

ground hazelnuts (½ cup)

1

egg

50

ml

coconut oil (¼ cup)

1

tablespoon

maple syrup

1

teaspoon

vanilla extract

½

teaspoon

ground cinnamon

1

tablespoon

baking powder
Instructions
Preheat the oven to 180°C (350°F) and line 6 muffin tins with muffin liners. Peel and thoroughly mash bananas in a bowl with a fork or potato masher.

In a bowl, mix mashed bananas, egg, coconut oil, maple syrup and vanilla extract. Whisk until combined.

Add spelt flour, baking powder, ground hazelnuts, baking powder and ground cinnamon. Whisk until well combined and no clumps are in the dough.

Divide dough between the six muffin tins and bake for about 25 minutes until a toothpick inserted into the dough comes out mostly clean. Take out the oven and serve.
Nutrition
Serving:
1
muffin
Calories:
208
kcal
Nutritional values are estimates only calculated with the recipe calorie and nutrition calculator provided by verywellfit.com. The author of this website is not a nutritionist nor a doctor. All nutritional data provided in the recipes and correspondent blog posts are for informational purposes only. Do not use the information as nutritional or medical advice.